I originally wrote this two years ago and now we are facing the third child to graduate and leave our house, yet my emotions are much the same as they were then.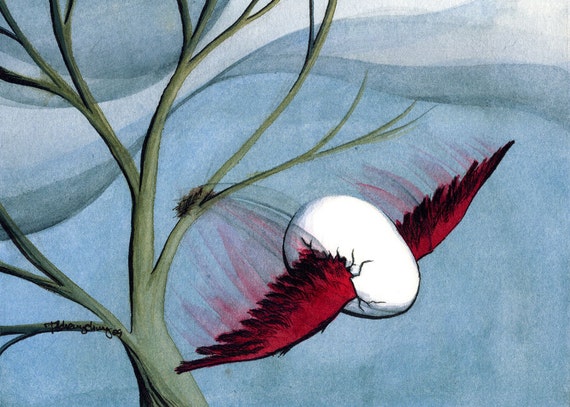 https://www.etsy.com/listing/103074242/comfort-coffin-fine-art-print-bird
Our oldest daughter is a senior this year. She will be graduating and  heading off into the great adventure called life which is exciting. I am sure that this is how she sees it. I know it is how I saw it. I am afraid that now I see it as an abyss full of dark and menacing shadows. Yes, I know I am being over protecting, but Moms do that sometimes. I did not feel this way when our oldest started out to college.
Well, back to the context, we are headed to a College preview week, not day or even weekend. It is a week of activities to help them get used to being at a college. It is a Monday to Thursday experience of living in the dorms, eating dorm food, even taking some mini classes, trying on a major to see if it fits. The college has bent over backwards for us. Which is exceedingly nice. There was one point on Tuesday that they had talked to me more on the phone than my mother had for the week.  I quickly remedied this on Wednesday and called my Mom for a long involved chat about sending your daughter to college. I came away with the knowlegde that it doesn't get easier when you are a Grandparent. The abyss becomes the mouth of a hungry dragon that breathes fire.
I know that this weekend is set up to help us as home schooling parents cut the apron strings, and to assure us that they do know how to take care of our kids. So I will be there for the week as well, feeling I am sure somewhat like the third wheel. So there I will be living in the dorm, eating dorm food and even taking some mini classes about financial aid, helping your student prepare for college.  I  hope that I leave the week feeling that the abyss at least has some lights and a few life preservers stashed here and there, along with some friendly faces. I need to go and pack some super long twin sheets and my clothes, I keep putting this off as I am not quite ready to do the letting go required of me. Thankfully, I have a WHOLE YEAR of final events to get used to the letting go. Do I sound sarcastic, well I intended too. I rather wish that the letting go was like labor , BOOM there you go, and 24 hours later you have a graduate. They have fledged and left the nest successfully, but they don't and it doesn't happen this way.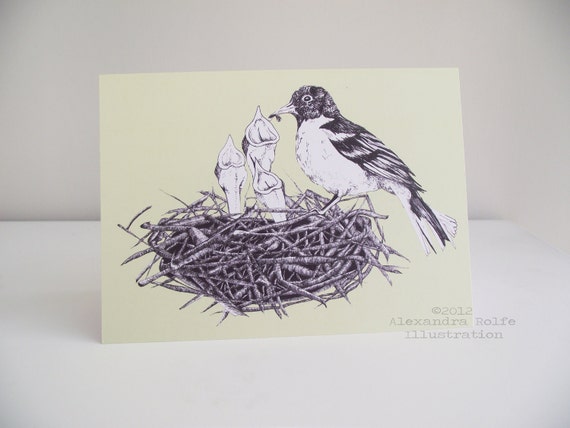 https://www.etsy.com/listing/96487883/birds-nest-feeding-baby-birds-spring
Yes, well. She survived and did wonderfully well, loves college, made friends and has great grades. Her friends ARE the one she met at the college preview week.   So now on to the third child. Say some prayers for me as we head into the last stretch of the Sr. year of high school!
Thanks,
Karen