Follow my blog with Bloglovin
Sometimes, when you get new ideas for future crochet projects, you aren't ready to start working on them right away. You need time to think about them — to refine and perfect them — until you're ready to begin the project. So, how do you keep those new ideas stored and organized until you are ready to start working on them? I have several things which I do that help me keep new ideas in mind.
1. Take a Photo with My Phone
I will take pictures of things that  inspire me or trigger ideas in my mind. My phone is usually always with me and a photo is worth 1,000 words. The thin and thick stripes in this wrapping paper would make a great crochet blanket, scarf or sweater.
And here's an example of a striped fabric that caught my eye. I like the colors in this, although they do seem a bit dark. The widths of the various stripes and the color sequence would lend themselves easily to being repeated in an afghan.
This blanket was inspired by the yarns within it since they inspired me to see the Autumn landscape of Oklahoma: the browns of the plowed fields; the golds and rusts of the trees; the blue from the sky and lakes; and the green of the old dried grasses in the pastures.
2. Pin It to My Secret Pinterest Inspiration Board
Yes, I do have several secret boards. (Doesn't everyone?) If it is online, I will pin it to my secret inspiration board which no one else has access to. When you choose to create something based on what someone else has created, you need to be very careful about claiming too much of their work as your own. You can use it as a springboard to a new idea, but downright copying and passing it off as yours is piracy. Â While I do have a secret Pinterest board, it isn't filled with just other's work — it has photos of color mood boards, stitches that I want to try, and other things that I think will make beautiful projects.
3. Go "Old School" (Paper and Pencil) and Write the New Ideas Down
(Affiliate links are included for the products I use. I will receive a small percentage of any item you purchase, but it will not affect your pricing.)
Often, I will draw out new ideas or write them down. I find this method increasingly hard to manage, though, as papers tend to get shuffled and lost. Here's an example of a couple of my composition books (which I love!) full of ideas and crochet patterns.
I also love the post-it note brand of tabs and file folder labels. Â I use them to mark the beginning of each pattern or idea that I put in the composition book. It helps keep the patterns organized and easy to find.
Another thing I use all the time is a legal pad and clipboard. I write the pattern and notes furiously and then flip the pages. You can even see the paper sometimes in the background of my photos. Nearly every pattern I write has its beginnings on paper in some form. I always try to date and take progress photos as I work. This helps me keep track of how I put it together as well as document my thought processes. This all translates to detailed patterns, with photos, for you!
4. Pin It to a Real Life Bulletin Board or Magnet Board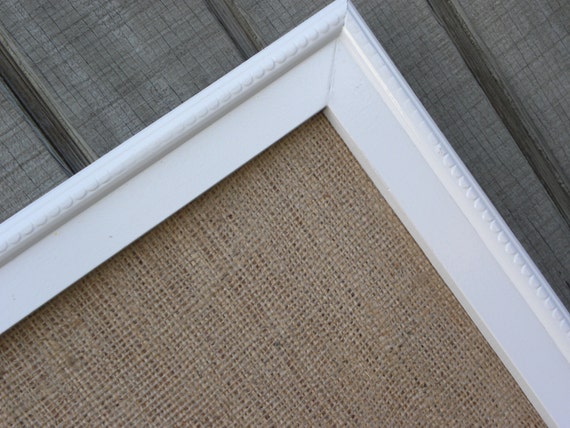 Sometimes I'll see a photo in a magazine I own, or maybe the  colors in fabric or yarn in my stash will catch my eye. When that happens, I will actually pin the photo or the materials to a bulletin board. I haven't been doing this as often as I have been taping them into the composition book. The book is working better for me at this time, since I don't have a dedicated working space. I often find myself in my chair, at the dining table…basically, working all over the house.
How Do You Save Your New Ideas?
Now that you've read about the methods that I am using right now, I'd love to know what you do to keep your ideas organized. Leave a comment below to start the conversation!
Follow my blog with Bloglovin
Talk to you later,
Karen